Meanwhile, after the demise of the model of man as rational machine studied by the ergonomic sciences for the design of military or domestic existenz minimum, which had in its turn replaced Leonardo da Vinci's model of man as divine mirror, harmony and measure of all things, we see ourselves as new creatures that have enhanced their senses with electronic aids and done away with space and time, and that project and extend themselves on the web, to the point of identifying himself with it.
The earth connected to its planets by a system of satellites can become one great surface, a great new, borderless landscape on which we can project ourselves, and an extended cerebral surface to which we can be connected as though we were in an endless library.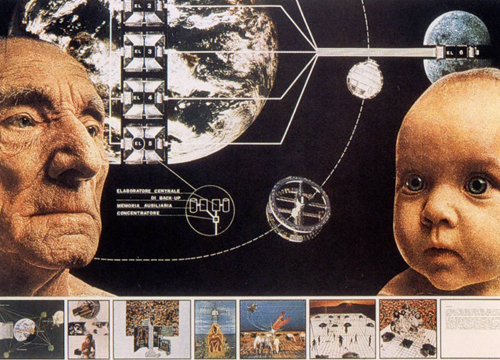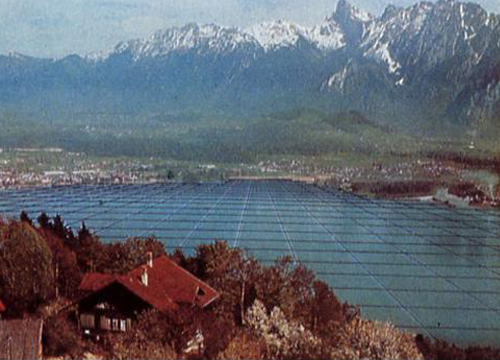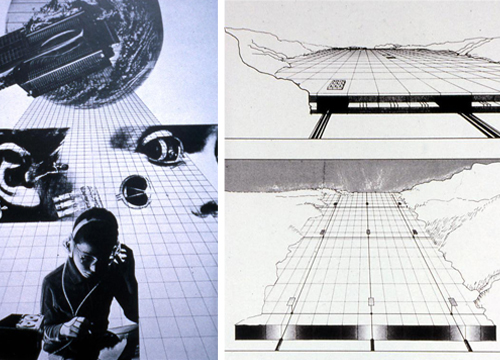 The images of the critical utopia of the Supersurface, in narrating this ongoing change, pushed its representation as far as it would go, with a view to unmasking an as yet unaccepted reality of the end of the city, of places, of static identities, of dichotomous thought, which had begun to be replaced by a new, hybrid physical and mental nomadism.
"The use of the earth comes about by means of service and communications grids. Cities are their intersection points. The grid is a continuous, but not a homogeneous, system… The landscape becomes increasingly artificial and homogeneous… Toward the disappearance of the membranes dividing interior and exterior… Supersurface: a model of a mental attitude… There will be no more need for cities or castles, no more purpose for streets or squares, every point will be the same as every other. The journey from A or B might be long or short: in every instance it will be a constant migration"
(Superstudio 1970).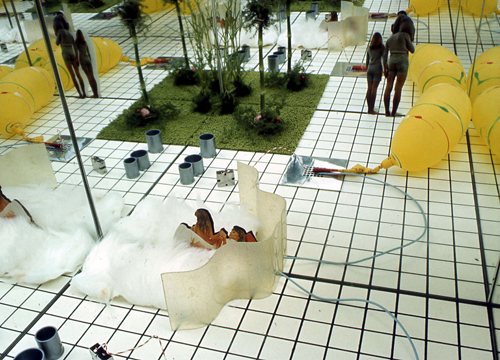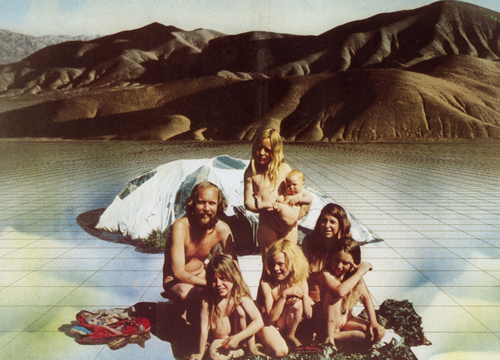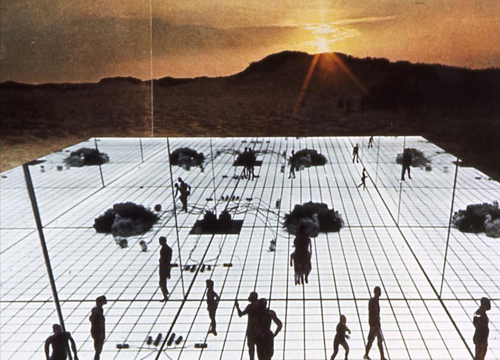 SUPERSURFACE ultima modifica: 1972-01-07T15:24:32+00:00 da